I had the absolute pleasure of attending my second Gamescom last week in Cologne, Germany.
Gamescom is the biggest gaming convention in the world, with over 350,000 attendees from 80+ countries. Business folks, developers, press and fans flood the Koelnmesse convention center to make publishing deals, cover the big announcements and play unreleased games.
The majority of the show floor was dedicated to big AAA games like Call of Duty, Borderlands 3 and FIFA. Many big games didn't even give players a chance to go hands on with the game. Watch Dogs Legion, Cyberpunk 2077 and Death Stranding had mini-theatres where people queued up for hours to just watch a trailer or a carefully tailored gameplay demo performed by someone else. These games didn't do anything for me, especially because there were loads of exciting indie games to play.
I talked to indie developers from around the world and played demos for their passion projects. Teams from Australia, Germany, Canada, Singapore, France, Poland and more. It was an amazing experience and I saw some awesome games I wanted to share with you.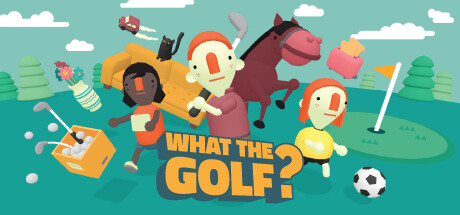 What the Golf? is being developed by @tribandtweets. Releasing later this year on the Epic Game Store and Switch.
Pitched as "The golf game for people who hate golf," What the Golf? Is being developed by "a small Copenhagen based studio who happens to dislike golf." It shows.
I've never laughed so much during such a short demo. What the Golf is stupid, fun and stupid-fun all at the same time. Subverting expectations immediately as I teed up, instead of launching my golf ball the person holding the club ragdolled across the green, and I realized that this is a game where you launch random objects at the hole rather than a ball. Puns, whacky physics and dumb fun have me excited to dive back into this game.
What the golf indeed.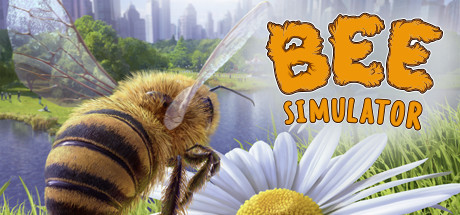 @BeeSimulator is being developed by @VarsavGame. Releasing later this year on the Epic Game Store.
Our booth neighbours of Varsav Studios from Poland were Bee Simulator, a game I first heard about on reddit last year. After playing a brief demo I've concluded it is right up my alley. You of course play as a bee, buzzing about the park collecting honey, dodging wasps, riding the breeze and living your little bee life. It was a relaxing, wholesome experience that walked the fine line between the stupidity of Goat Simulator and the tediousness of most other simulators I've played.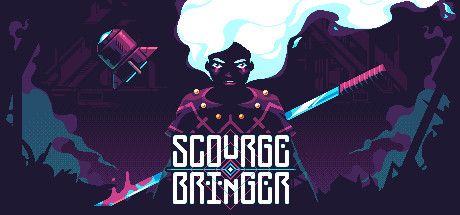 ScourgeBringer is being developed by @FlyingOakGames. Releasing TBD on Steam.
Rock Paper Shotgun really summed it up best when they described ScourgeBringer as Dead Cells meets Celeste. The tight wall-clinging platforming of my favourite game of last year blends beautifully with the gorgeous roguelite that delighted many. Playing it for myself, the game clicks right away. I was zipping across the screens wreaking havoc on my foes, clambering up walls and building up air combos like in Devil May Cry.
The hard riffing metal music that picks up when you zip into battle makes it feel like you're playing out a vicious music video of flashing attacks and fading enemies. It feels great, it looks amazing and the sounds go hard. Needless to say, this game is a day one buy for me.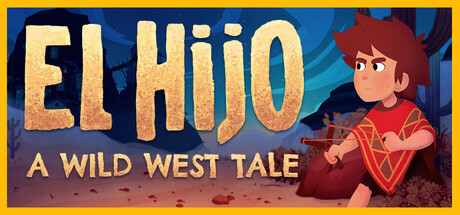 El Hijo is being developed by @honigstudios. Releasing later this year on Steam.
One of the most interesting announcements at PC Gamer's E3 2019 Showcase, El Hijo follows the story of a 6-year-old Latino boy living in a fictional version of the American frontier as colonial forces push into their land. His mother leaves him in a remote monastery for his safety, but the boy won't stand by. Equipped with a slingshot and stubborn persistence he strikes out to find her.
The demo I played was a little rough around the edges, but there's a core idea here I believe could become something lovely. Players sneak through gorgeous vistas and villas avoiding the grown-ups or distracting them. They solve simple platforming puzzles and collect more information about the world their in. And it's fucking gorgeous.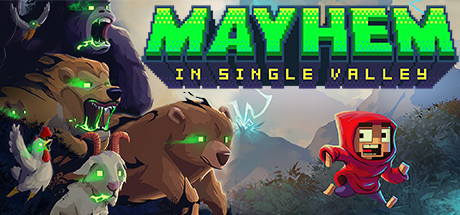 Mayhem in Single Valley is being developed by @FluxscopicLtd. Releasing next year on Steam and Consoles.
I had to include this game because it's the reason I got to attend Gamescom! Brian and the team at Fluxscopic let me tag along to demo their upcoming adventure game Mayhem in Single Valley. But even if I wasn't working for them, I would still be interested in this game.
Blending classic point-and-click puzzles solving with a delightful pixel art aesthetic and modern lighting, Mayhem in Single Valley is on the surface a silly game with a story ripped from an 80s action movie, but under the surface there's a very real and heartfelt story about a boy struggling with a rough homelife, insecurities about becoming an artist and more.
Necrobarista is being developed by @route59games. Releasing later this year on Steam and Consoles.
I don't usually enjoy anime or anime-inspired media. It's every couple years a game like Persona comes out and consumes me or a film like Your Name releases and wrecks me. I think Necrobarista might be the next thing to do this.
Lead Artist Ngoc Vu of Route 59 describes Necrobarista as a 3D Visual Novel, drawing inspiration from Japenese visual novels like The House in Fata Morgana and anime like Time of Eve. The demo I played was beautiful, appropriately mysterious and enticing and it left me wanting more. Wanting to get to the bottom of this story and discover the truth. That's the hallmark of a good demo.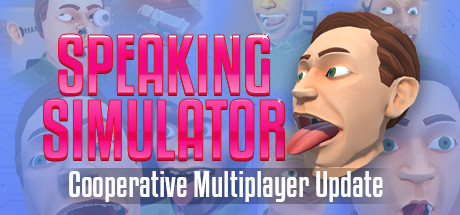 Speaking Simulator is being developed by @AffableGames. Releasing later this year on Steam.
This game is stupid, streamer-friendly fun and that's okay. Players take on the role of a robot disguised as a human a la Eddie Murphy in Meet Dave. It's essentially a gimmick, use the mouse to rearrange the character's lips and move their tongue around to form speech and blend in to different social settings. But it's fucking hilarious and the gimmick works well, especially with onlookers.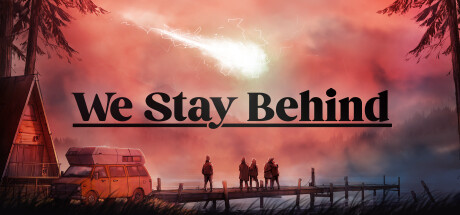 Resort is being developed by @tweetingwoods. Releasing… sometime in the future on Steam.
Probably my favourite game of the convention, Resort is the sophomore title from German indie studio Backwoods Entertainment. The game has been in development for only 3 months but already I can see the potential. Players take on the role of Laura Tanner, a writer in the 1970s visiting the small community of Laburnum Creek. A comet is coming to destroy the town, yet some residents are refusing to leave. Tanner quickly discovers something is off about the town, and reality begins to blend with the dreamworld.
Backwoods composer and programmer Tristan Berger (who looked exactly like Jon Snow but with glasses) told me the game was inspired by drama mysteries like Twin Peaks and Lost as well as atmospheric thrillers like Firewatch and Kentucky Route Zero. Big aspirations indeed, but after the demo I already see it coming together.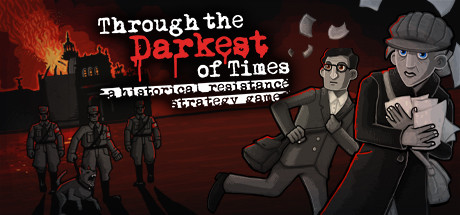 Through the Darkest of Times is being developed by @paintbucket. Releasing later this year on Steam.
Paint Bucket Games is trying to tackle something really difficult with this game. Set in Germany during the years leading up to World War 2, Through the Darkest of Times is a strategy game where players organize the anti-fascist movement in Berlin. Subverting the secret police, recruiting members, disseminating anti-Nazi flyers and helping those persecuted under the new regime are just some of the things you will do in your effort to fight the Führer.
Technical Designer Jan-Dirk Verbeek told me that this will be one of the first pieces of media released in Germany feature the swastika since the 1970's. Before now it's been illegal to show the swastika on TV, in films and in games. It made for some empty Wolfenstein II posters last time I attended Gamescom. But the artistic community of Germany petitioned the government, and Through the Darkest of Times will be one of the first games in Germany's history to present that material.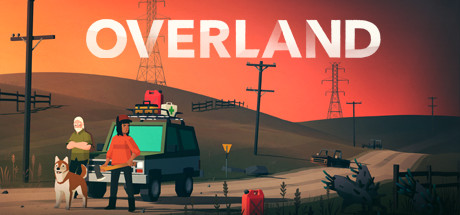 Overland is being developed by @FinjiCo. Releasing September 19, 2019 on Steam but you should buy it on itch.io.

Just like how Necrobarista is a rare anime game that hooked me, Overland is going to be that one-in-a-hundred turn-based strategy game that I think I'm going to sink a lot of time into. Tasked with travelling across the USA to find safety in a post-apocalypse, you must scavenge for supplies, recruit survivors (and dogs) and avoid A Quiet Place-type monsters that find you based on sound.
The levels are broken up into gorgeous little dioramas, and it's these short bursts of a tense turn-based strategy that makes me feel like this is a game I could really get into. Where I normally wear out on longer turn-based strategy levels like in Fire Emblem and even Wargroove, the Overland demo I played was the perfect length of levels. Get in, find a few supplies and maybe a survivor and get out without getting killed.
❤️🇩🇪🎮
Thanks for reading! If you enjoyed this checkout the recap I wrote after attending Gamescom in 2017. Were there any games showed off at Gamescom you're super excited for I didn't cover? I'd love to know about them in the comments!